Description
Highlight
​Dream big with Barbie® career dolls -- she has a resume that spans 60 years and more than 200 professions!
​Barbie® astronaut doll shoots for the stars in a professional look with themed accessory.
​Her white space suit is out of this world decorated with pockets, wires and monitors in blue and pink.
​A white space helmet, gloves and shoes ensure astronaut Barbie® doll is ready to help imaginations blast off during playtime!
​Makes a great gift for kids who love space, science or the stars!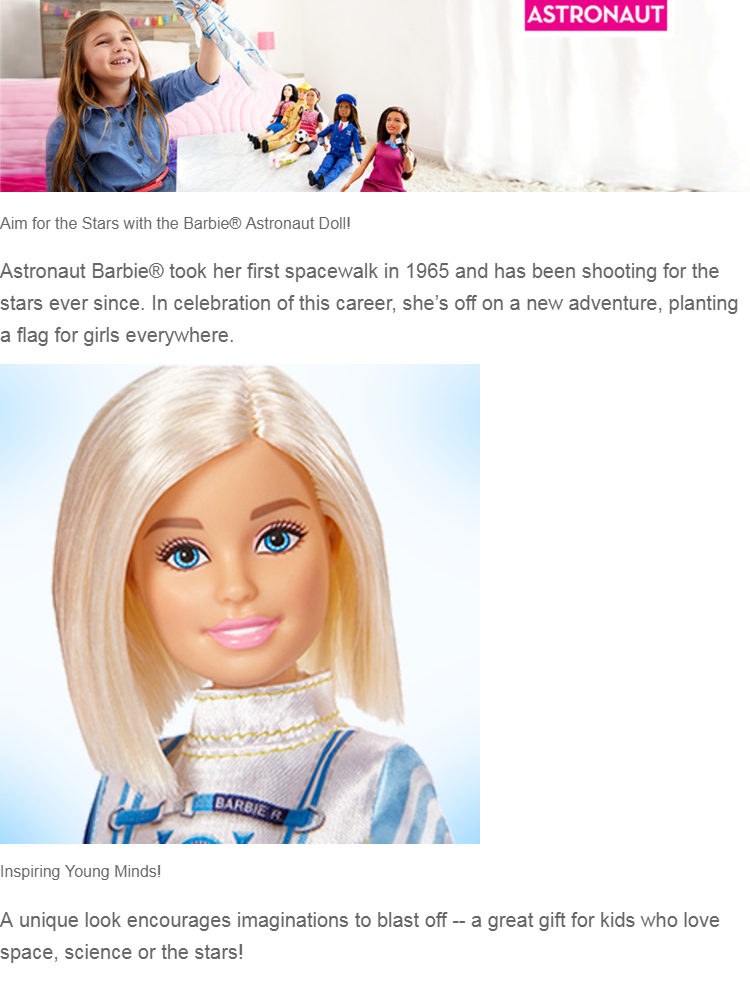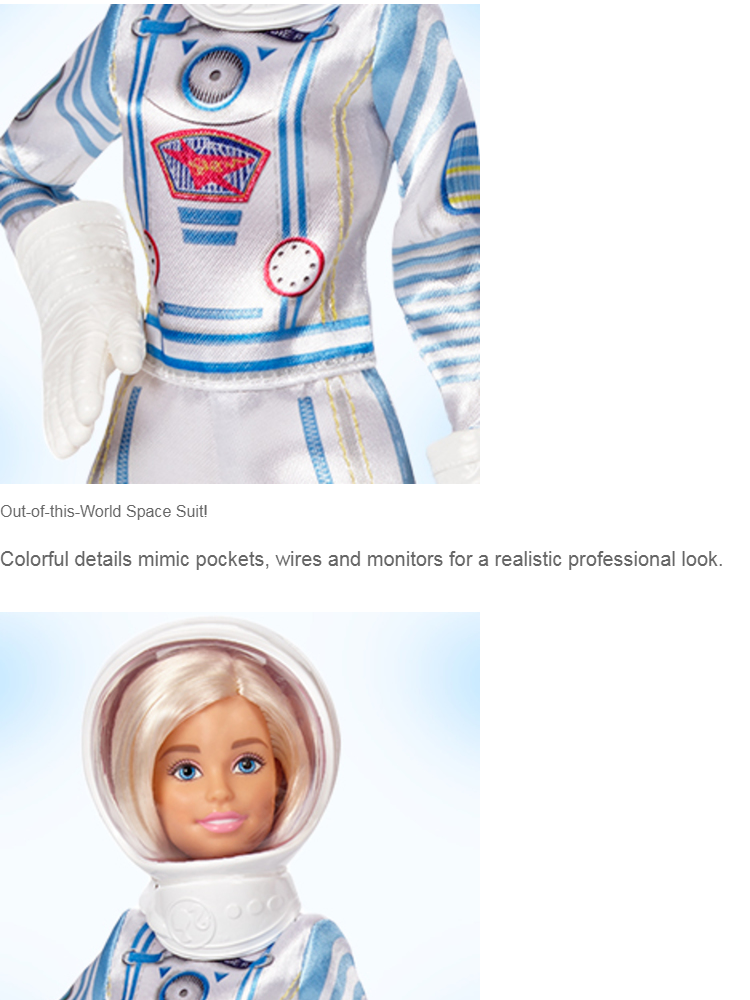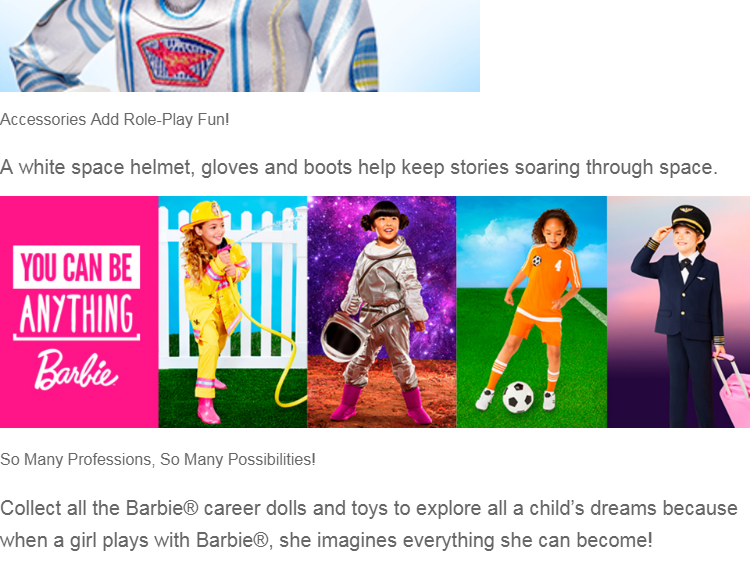 Reviews (0)
view all
back